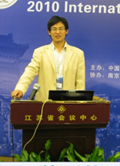 Prof. Yongjun Feng
Faculty of Education, Shaanxi Normal University, China
Research Area: Higher Education Big Data;History of Education;Educational Metauniverse
Brief:
Yongjun Feng Received the Ph.D degree from Xiamen University in 2012 of China, postdoctor of Beijing Normal University from 2016-2021.He is currently a Professor, Doctoral Supervisor and Postdoctoral Advisor of Shaanxi Normal University, Researcher of MOE Key Laboratory of Informatization of Ethnic Education of YNNU, President of Aibona China Academy of Evaluation, Chief editor of <THEORY PRACT CHINESE PEDAGOG>(ISSN: 2709-7218 ). His research interests include Higher Education,Education Big Data,Deeping Learning and so on.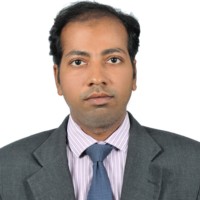 Prof. Jose Prabhu
Prowess University,INDIA
Brief:
Dr. Jose, Independent Researcher, Senior Business Consultant, Visiting Professor in India. Dr. Jose was a young scholar and holds a Ph.D. from The BSMED- Bharathiar School of Management and Entrepreneur Development, Bharathiar University, Coimbatore, India and also Dr. Jose earned UG & PG degrees M.Phil, MBA, PGDSM, PGDIT, B.Sc, D.T.Ed. He has applied and received 'Canadian Equivalency Degree' for his Ph.D from World Education Service (WES-CANADA). He is an expert on digital transformation and innovation in large enterprises and the strategies of startups in digital platform ecosystems. His Ph.D. research examines parental factors and entrepreneurial attitude among engineering college students. He received "Highly commended" report for his Ph.D. thesis from foreign panel examiner who has been evaluated his thesis from Malaysia.
Assoc. Prof. Adelina Asmawi
Malaya University,Malaysia
Research Area: TESL, professional development of teachers, instructional technology
Brief:
As a researcher, Dr. Adelina actively publishes in the areas of higher education, instructional technology, creative thinking, TESOL and professional development. She enjoys exploring innovations in education – she has worked on a collaborative project with University of Exeter and Chulalongkorn University on creative thinking and creative teaching for higher education. She has developed an e-graphic book for research in education in 2018. She is currently working on developing English language resources for select urban poor students and volunteers and an interdisciplinary one with Dentistry and Computer Science Faculties on an App to prevent smoking initiation among Malaysian children.
Updating...